LA's hottest Sitcom Class comes to New York City!
SATURDAY, SEPTEMBER 12, 2015 FROM 10am – 5pm
RIPLEY-GRIER 520 8TH AVE. NYC. $300.
SitCom Guru, Scott Sedita, brings his ONE DAY COMEDY INTENSIVE to NYC. Your SitCom Coach – Maggie Reed will be there. You should be, too!

In this
ONE DAY COMEDY INTENSIVE
you'll:
• Learn The Sedita Method, combining comedic technique with character work
• Explore how to break down a sitcom script to understand the comedic intentions
• Understand how to identify and deliver a joke with comedic precision
• Get how to find your comedic niche using The Eight Characters of Comedy
• WORK MULTIPLE TIMES THROUGHOUT THE CLASS.
Are you funny? Wanna be funnier? Are you ready to book SitComs, like Girls, Inside Amy Schumer, Orange is the New Black, Odd Mom Out, Louie, Unbreakable Kimmy Schmidt, or Sex&Drugs&Rock&Roll? Or better yet, how about booking a leading role on any number of SitComs? Get ready for those fun, juicy roles during the ONE DAY COMEDY INTENSIVE with world-renowned comedy coach, Scott Sedita. Maggie Reed will be there. You should be, too!
This is a very rare NYC visit from this world-famous Los Angeles-based acting coach. He'll only be here in New York City for ONE DAY, SEPTEMBER 12, 2015 to give the few lucky people in this special intensive his method that helps you become the comedic actor you've always dreamed of being.

The ONE DAY COMEDY INTENSIVE
with
"Sitcom Guru" Scott Sedita, Author of the bestselling book
The Eight Characters of Comedy – A Guide to Sitcom Acting, 2nd Edition
Saturday, September 12th, 2015
10:00am to 5:00pm @ Ripley Grier Studios
520 8th Ave. (btwn. 36th St. & 37th St.)
New York, NY 10018
Class Price: $300
Sedita's keen insight and analysis of sitcoms is AMAZING! There has never been anything like it. AND IT WORKS! His acting students create wonderful characters!
-Mary Lou Belli, Emmy-Award Winning Sitcom Director
Every actor auditioning for sitcoms should read "The Eight Characters Of Comedy
-Collin Daniel, Casting Director on Hot in Cleveland
Need to know what makes great sitcom? Scott Sedita is THE MAN and The Eight Characters Of Comedy is THE BOOK!
-Conchata Ferrell, Series Regular, Two And A Half Men
Scott Sedita and his "Eight Characters of Comedy have had a huge influence on my directing and has made communicating with actor much easier.
-Roger Christiansen, Sitcom Director
If I'd read Sedita's book, The Eight Chracters of Comedy, when I was auditioning for sitcoms, I would be living in a much nicer house now!
-Judy Carter, Author, The Comedy Bible
Come take class with the comedy expert who wrote the best-selling book, The Eight Characters of Comedy, updated recently with new activities and exercises. Click here to buy it before the class to prepare for it.
______________________________________________________________
Margaret Reed is thrilled to be once again be playing Masha in the Tony Award winning play
Vanya and Sonia and Masha and Spike
, by the Tony Award winning playwright, #ChristopherDurang, directed by the award-winning director, #BruceJordan now at The Cape Playhouse in Dennis Massachusetts, August 11 – 22, 2015, after having performed the role at the
2015 Tony Award Winning Regional Theatre Cleveland Playhouse
in April 2015 and at the
Geva Theatre Center
in May 2015. For tickets at
The Cape Playhouse
,
click here
. Hope to see you there!
Your SitCom Coach-Maggie Reed
PRIVATE ACTING & COMEDY COACHING SESSIONS
In person in NYC or internationally through Skype.com
PRIVATE ACTING & COMEDY COACHING The Right Choice, When You Need it Most
Pilot season is approaching. Be prepared with Private Coaching to get personalized attention toward your specific acting challenges. Specializing in Comedy coaching, Maggie will help you with your script analysis to create vivid, fun, and entertaining characters, whether they be dramatic or comedic, in theatre, film, or TV.  Personal coaching sessions are an hour or more of intensely focused time directed toward making a lasting transformation in your acting process. Whether you're preparing monologues, working on your technique for cold readings, character study, moment-to-moment reality, auditions, interviews, or just starting with the basics, Personal Coaching Sessions will help you feel confident and relaxed, so you can do your best.
FREE Acting & Comedy Coaching sessions with Your SitCom Coach – Maggie Reed!
Get one coaching session FREE with the purchase of 3, 5, 7 or 10 sessions, for yourself, or for someone else as a gift, to set 2015 off as your best year yet! Buying sessions in bulk assures you of coaching when you need it most in the upcoming year or beyond. Wouldn't it be great to have sessions already paid for when those big auditions or meetings come up? You owe it to yourself to be prepared, confident, and ready when opportunity comes knocking. There is no expiration date on the session's appointments.
Got questions? Email them to Maggie@YourSitComCoach.com for a quick reply.

Invest in your dreams.  The time is now.
ACTING & COMEDY COACHING SALE! Buy now to make 2015 your best year yet!: 
$125 / hr.
$250 – 3 sessions for the price of 2.
$500 – 5 sessions for the price of 4.
$750 – 7 sessions for the price of 6.
$1,125 – 10 sessions for the price of 9.
No expiration date. In person in NYC or SKYPE.com.

PRIVATE ACTING & COMEDY COACHING SESSIONS – SKYPE.COM OR OOVOO.COM
Now the Coaching Comes to You
Now you can take advantage of personal acting coaching through
SKYPE
 or 
OOVOO
. If you have a camera on your computer, you can "meet" with Maggie for a coaching session from the comfort of your home. No commuting and no studio fees! Work on monologues, or sides for TV, theatre, film, & internet auditions, or fine-tune your other acting skills.  Personal Coaching Sessions will make you feel confident, controlled, and relaxed, so you can do your best.
How does this work?
Just download the free application at SKYPE.com, or oovoo.com and contact Maggie to set up an appointment. Payment can either be sent to Maggie by check, or through Paypal on this website by clicking on the Buy Now button below. Got questions? Email them to Maggie@YourSitComCoach.com for a quick reply.
Invest in your dreams.  The time is now.
ACTING & COMEDY SKYPE COACHING FEES: $125/hr Click on the Buy Now button above.
_________________________________________________________________________________
Maggie Reed fine-tuned her own comedic technique first as the long-running, kooky Shannon O'Hara McKechnie on As the World Turns, then as a guest star on many primetime TV shows, including Spin City with Michael J. Fox, The Golden Girls with Betty White, and of course with Jerry on Seinfeld. Start acting funny now.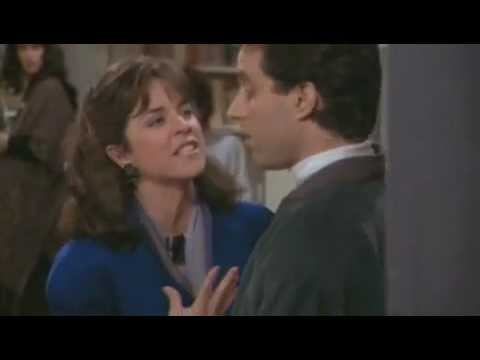 __________________________________________________________________________________
WHY TAKE CLASS OR GET COACHED BY MAGGIE REED?
Because you want to work as an actor! Sounds like a simple answer. It is! And it's true. Maggie will give you the tools and techniques that will result in confidence in your skills when auditioning, performing, and having meetings with people in the Biz.
Having provoked some hilarity while acting in Seinfeld's "The Baby Shower", Empty Nest, The Golden Girls, Blossom, The Hannigans, Babes, Spin City, along with laying on the drama in HBO's Mildred Pierce, 7 Law and Orders, many other roles on primetime TV, films, and theatre, including Star Trek TNG, The Barrow Street Theatre's "Orson's Shadow", plus 8 years as Shannon O'Hara McKechnie on "As the World Turns," (with an M.F.A. in Acting from Cornell University and a B.A. in Theatre Arts from the University of California/Santa Cruz,) MAGGIE REED – YOUR SITCOM COACH, has the acting chops and 15 years of teaching know-how to help guide you to your best, most comedic or dramatic actor-self on-camera, on-set, and on stage. She is the top teacher in the NYC area who specializes in teaching Situation Comedy acting and camera technique, both multi-camera and single-camera for TV and films. http://MaggieReed.com for more.
Here are some comments from her students:
SHEILAH SMILEY – Comedy Central, Caroline's NY http://bit.ly/SheilahSmileyYouTube
To any actor, dramatic or comedic and to comedians if you wanna be more
truthful, authentic, funny and technically on target on a real film or television
set than do yourself a favor and study with the phenomenal Maggie Reed,
the onset coach with the best approach. Don't believe me? Well, when you
see me in my own sitcom, you will. But, you don't have to wait for that! Visit her
site, see her work, and sign up TODAY! http://MaggieReed.com
TREY GERRALD – Tooken, Orange Is The New Black, You're The Worst, Next Caller http://trey-gerrald.com
I wanted to say thank you for your class. It was your "at least 1 audition a week" assignment that pushed me to audition for Steven Tylor O'Connor, which led me to the NBC pilot, which got me a manager and now this role on OITNB. I'm very thankful for your class and guidance. I've never taught before, so I don't know if you experience enough sincere THANK YOUs…so here is a very deep, heartfelt, Thank You, Maggie. You mean the world to me. None of this was a possibility when I first walked in your class on that free trial day. Thank you.
SANTINO VALDEZ http://www.reverbnation.com/SantinoValdez
I really appreciate your thoughts, words, and constructive criticism. Thank you for never holding back and always pushing us, especially when it came to auditions, it allowed us to grow and evolve to even bigger and better levels. Although, I still have a lot of growth ahead of me, and even more to learn, what you offered help me created a tiny ripple that will soon expand tremendously. It was a humbling experience, loads of fun, and very educational. Even the embarrassing moments lol. Thanks again Maggie.
__________________________________________________________________________________
SITCOM COMEDY INTENSIVE – ONE DAY ONLY – Sunday, March 1, 2015 – 11am-4pm
Ripley-Grier Studios, 520 8th Avenue, NYC, NY 10036 $165
The all-day SITCOM COMEDY INTENSIVE is on for one day only from 11am-4pm. Laugh your tush off while gaining comedy confidence in your on-camera Sitcom auditioning and comedy skills. To enroll, click on the Paypal link below to pay by credit card or Paypal. Questions? Email Maggie at Maggie@YourSitComCoach.com for a quick reply. $165
Invest in your dreams. The time is now!
_______________________________________________________________________________________
ACTING FOR FILM/TV and SitComs 
Be Confident OnCamera

3 THURSDAYS – FEBRUARY 19, 26, March 5, 2015. 6:30-8:30pm.
The Three of Us Studios 39 West 19th St. Fl 12, NYC, NY 10011 $165
Develop and explore your on-camera presence in scene work and exercises specifically created for film and television acting. For theatre-trained actors and standup comedians, it's the perfect way to learn how to hone your performances for the camera. Discover what you specifically need to do to adjust your physicality and subtextual work to feel relaxed and confident in your on-camera performances. Learn techniques based on Stephen Book's Improvisation Technique that will help you be spontaneous with every rehearsal and every take. Acting experience or interview with the instructor required. Questions? Email Maggie at Maggie@YourSitComCoach.com for a quick reply.

______________________________________________________________________________________
AUDITIONING FOR SITCOMS & COMEDY FILMS
Act Funny – OnCamera Auditions
4 Mondays
Rock your SitCom and Comedy auditions this pilot season. Get the confidence in your skills that you need to walk out of your auditions saying, "Wow! That was Fun!" This on-camera class will provide you with essential On-Camera Audition Technique, as well as in-depth Script Analysis, The Rules of Comedy, and Character work. And you'll be laughing for 2 hours. What's better than that?!
Week 1 – Auditioning for Small Comedic Roles
Week 2 – Auditioning for Larger Roles
Week 3 – Physical Comedy
Week 4 – Screen Test Scenes
ACTING IN SITCOMS & COMEDY FILMS (Multi-Camera course)
Act Funny – OnCamera, On-Set
4 Tuesdays
Each class will consist of partnered scene work from SitComs and Comedy Films, where you will learn On-Camera Acting Technique, while mastering in-depth Script Analysis, The Rules of Comedy, and Character work. And you'll be laughing while bettering your skills. What's better than that?! (That's a rhetorical question, by the way.
)
Questions: Maggie@YourSitComCoach.com. A prompt reply will be on its way to you asap.
Sign-up today. Enrollment is limited to 8 students. See you soon!
$250 (please indicate whether you will be attending the Monday OR Tuesday classes in the notes section of the payment process. Thank you!)
(Camera operator discount to the first person who puts in a request. A basic understanding and experience of acting is required for participation in these courses.)
AUDITIONING FOR SMALL ROLES (Under 5 lines) 
"It's only a few lines, what's the big deal?"
That's what you might ask yourself when you get your audition script for a co-starring role on TV or a day player in a film, right?  But, once you get to the audition, if you haven't prepared properly, you feel lost and unsure about how to deliver such a seemingly simple scene.  The Under-5 Workshop will give you a solid technique for preparing for those short scenes.  Learn how to create your character's world, while still serving the script, with 5 lines or less.  Films are filled with these short scenes, as well as primetime and daytime TV co-starring roles. Be prepared.  Get the confidence you need to Nail those Under-5's!
$45 for a single class.  $40 for each additional class.
BEGINNING ACTING WORKSHOP
Explore the World of Acting. Whether you're just starting out or you want to brush up on the fundamentals of acting, this fun, challenging, and supportive workshop is for you!  You'll connect to that part of yourself where you are freely creative and are able to use your imagination and emotions.  Employing exercises from Stephen Book's "Improvisation Technique", you'll learn how to create new choices when your brain is telling you there is nothing more to do. You'll gain an understanding of the basics of acting like relationships, objectives, emotional connection, conflict, character development, discovery, and moment-to-moment listening and honesty.
AUDITION LIKE A PRO WORKSHOP
Gain Audition Confidence in this ON-CAMERA class. Auditioning is unlike any other "job interview" in the world.  Discover how to authentically be yourself in the face of the fragmenting stress that this situation can create.  Switch your perspective to "owning the room" and "hosting the meeting" between you and the other project collaborators, the casting directors, producers, directors etc.  Gain practical, technical acting skills that will provide you with the confidence to be creative and have fun in your auditions. Mock auditions will be videotaped and reviewed in class.  ON-CAMERA CLASS.  Limited class size.
"THE ACTOR TAKES A MEETING"
Interview Technique Free from Anxiety
Do you feel powerful, authentic, and relaxed at your interviews with agents, producers, and casting directors? Or do you engage in self-defeating and victim-producing behavior that doesn't result in many callbacks or bookings? Lose the victim, have fun, and be responsible for your meetings!
In this course, you will learn how to take charge of the interview situation by engaging in the exercises and techniques taught by Stephen Book in his book "The Actor Takes A Meeting". Along the way, you'll also learn some terrific acting exercises that will help you improvise with your scripted scenes and be present to your feelings, surroundings, & others.
MONOLOGUE WORKSHOP
Champions Studios, 257 West 39th St., Floor 14, NYC, NY 10016.  $45 for 3 hours of group coaching; 6 actor minimum, 8 maximum.
Brush up on your monologues with Maggie Reed's precise and productive coaching.  Whether you need help with the comedy, the script analysis, the beats, or whatever you may need, Maggie will help you find the necessary keys to help you feel creative and confident.  Everyone will work at this session.  Your monologue must be memorized.  You may pay by cash on the day.  Or, if you want to pay by Paypal or credit card, click here.  Scroll down to the Paypal "Other Payment Options" button.  Type in $45.  Click on the "Buy Now" button.  Paypal will then direct you from there to either use your Paypal account or to pay by credit card.
Please call Maggie to confirm your enrollment.  201-370-1744.
ADVANCED SITCOM/COMEDY
On-camera scene work for those who take their comedy training seriously
Bring more humor into all of your acting in this advanced on-camera course that takes the Rules of Comedy beyond the basics into believable characters and funny situations. You'll experience a burst of confidence taking the physical comedy skills and comedic techniques learned in the basic SitCom workshop into hilarious scene work from current situation comedies. Basic SitCom workshop experience or an interview with the instructor is required.
$250
Maggie Reed holds an MFA in Acting from Cornell University and a BA in Theatre Arts from the University of California at Santa Cruz.  Teaching and privately coaching actors in Comedy, TV, Film, and Theater since 2001, Maggie is an award-winning professional actor and international acting coach.  Her acting students have appeared in American Hustle, Blue Jasmine, The Wolf of Wall Street, Footloose, Men in Black 2, The Rabbit Hole, Boardwalk Empire, Nurse Jackie, Orange is the New Black, Mildred Pierce, The Carrie Diaries,, Pan Am, etc. Most recently she played a kiss-ass, bomb-weilding, ex-CIA agent in the pilot, Burn the Ocean, a loving mom to a boxer in the soon-to-be-released feature film, Break My Face on the Eternal Sunshine, and Maggie Biederhof to Kate Winslet's Mildred Pierce on HBO and has been on all of the Law and Order shows, as well as many other primetime TV shows like Seinfeld, Spin City,Star Trek TNG, The Golden Girls, etc.  Maggie portrayed the long-running contract role of Shannon O'Hara McKechnie on As The World Turns. She toured the USA with John Houseman's classical theater troupe, The Acting Company, played leading roles at many of the country's regional theatres, and starred in her award-winning role as Kate Sullivan in Other People's Money, and as Vivian Leigh in Austin Pendelton's Orson's Shadow at The Barrow Street Theatre, NYC.  Her one-woman show, Passing, in which she created 14 different characters, recently played to sold-out houses in Manhattan.  http://MaggieReed.com