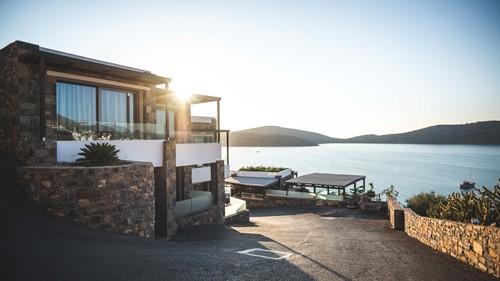 Once you have the idea for a perfect home design, it's tempting to get started right away. While some styles may be very popular they could still pose potential challenges to homeowners who dream of having that style for their very own. A perfect example of this is mid-century modern design, which rose to popularity in the United States in the 1950s and continues to be an inspiration to this day. However, because of its enduring popularity, existing homes built in the mid-century modern style are hard to find. In some areas they are so heavily sought after that they barely touch the market before they're claimed by a new owner. The logical solution to this might be to build a new home in the same style. However, there are two important things to consider before moving forward with this dream.
Location & Lot Requirements
Most classic mid-century modern homes are also "ranch" style or single-story. These homes require bigger lots than many contemporary new construction homes, and depending on location, this may pose a major issue. Not only are large lots more expensive outright, but they may not be available. Densely populated urban areas simply don't have as much room to spare. If they do, there is always the chance that building codes may restrict you from breaking ground on such an expansive home.
All this said, it's possible to build an excellent mid-century modern home on a smaller lot. All it takes is sacrificing the simplicity of the single-level and build up in order to get more livable square footage. Luckily, the angular architectural style can lend itself well to taller homes.
Floor Plans for the Future
Another issue related to floor plans regards your future. If you're building your perfect dream home, you are probably expecting to live in it for good. This means you have to consider your current situation and plans for the future. Do you plan to have a family in the future, or a bigger family than you currently have? Do you want to have ample space for house guests or to care for elderly relatives? Answering yes to any of these questions adds to the square footage of the home. Unless you have the space and budget to expand a single level, you'll need to make more efficient use of the space. Sometimes this can lead to layouts that feel cramped rather than airy and open like what you'd expect from a mid-century modern home.
Building up is always an option if you have the budget and the permits. This can often be less expensive than expanding the footprint of the home anyway, so if you don't mind going with a multi-story mid-century modern design, this is your best option.
These two issues concern both the practicality and price of your project. Finding the right builder, preferably one who's an expert in the mid-century modern style, will go a long way toward your success. They might even know ways to save you money on materials and other construction costs. As long as you know what to expect, you will be able to build the mid-century modern home of your dreams.