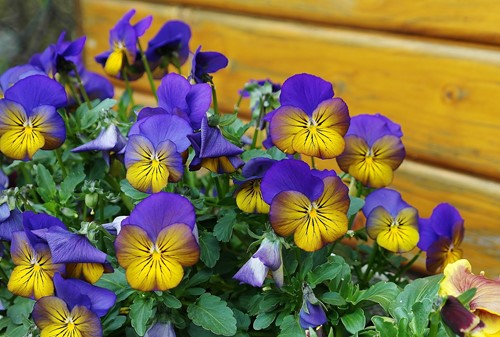 As people continue to spend more of their time at home, many are looking for new ways to enhance their outdoor spaces. Just like with interior design, garden and outdoor design, trends are always changing and offering new opportunities to express yourself. If you're looking for some inspiration for outdoor decorating, here are some popular trends to help.
Colorful Paint
Colors are making a comeback where neutrals and natural finishes have held popularity for a long time. Painted fences, wooden trellises, benches and even custom pool decks are becoming more prevalent in gardens and outdoor spaces. The colors are anything but subtle, too—think pink, orange, aqua or bright red to make a dramatic and fun contrast to the greenery of the garden.
Rattan
Rattan furniture and accessories have been popular in interior design for many years but are increasingly popular outside, as well. Rattan is both eco-friendly and durable, making it a brilliant choice for integrating into a natural aesthetic. It's also lightweight and easy to move around, so you can be spontaneous and change your layout as needed.
Fire Pits
Fire pits have become so popular that for a time it was common for major retailers to sell out of them. Countless DIY methods for building fire pits became popular among homeowners as well. Fire pits are perfect for bringing people together for conversation, celebration or relaxation. They are a source of light and warmth and a timeless addition to any outdoor space.
Broken-Plan Layouts
After ages of open floor plan layouts, the broken-plan layout has come to the fore in interior and outdoor design. A broken-plan layout uses smaller dividing elements like benches, low partitions or even hedges to break up a larger space without restricting the view. This maintains the well-loved airy feel of an open floor plan but also gives some structure to previously "empty" spots. Try using this trend in your gardening with planter gardens and low trellises.
Yellow
Yellow is one of the bright colors trending in garden and patio design. Accents like yellow outdoor cushions, tables or even smaller accessories like watering cans and plant stands have been spreading a bit of sunshine around gardens all over. Yellow is a color that inspires energy and optimism and is perfect for any time of the year. To get the most out of this trend, take it a step further and use yellow in your planting decisions. Try sunflowers, daisies, yellow pansies and daffodils to cheer up the entire space.
If you need somewhere to start in your next outdoor redecorating project, these trends will give your garden, patio or yard new life.