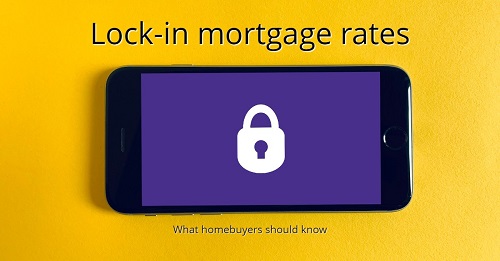 With mortgage rates constantly fluctuating, many lenders offer the ability to lock in a specific mortgage rate. These provisions keep your interest rate the same for an agreed upon lock in period, regardless of whether national rates fall or rise.
However, while a rate lock period can have its advantages, it's not the right answer for everyone. Here is some more important info about mortgage interest rates and locks for homebuyers to be aware of:
Can you lock in a mortgage rate?
If you lock in interest rates on a mortgage loan, you can secure them from the time of approval until five days before closing. However, the lock only lasts until the end of your current loan, meaning your interest rates will no longer be locked if you refinance.
Therefore, timing your mortgage rate lock is crucial - you might even be able to get a lower rate on your second mortgage as well.
Is a mortgage rate lock worth it?
A rate lock has far fewer disadvantages than risk. An interest rate lock does not help to get the cheapest mortgages, but rather safeguards your buying power. The rate lock prevents a mortgage's interest rate from increasing and potentially pricing you out of your own home due to high monthly mortgage payments.
What is a float-down mortgage rate lock?
Various banks can lock the rates with what are called "float down" provisions. In these cases, the rate is lowered in a specific period after the loan approval. Whenever the price increases, your payment will match what you're quoted for.
While this can benefit many homebuyers, there is a risk that rates will never change in your favor. This would result in paying higher interest rates for the whole term.
Rate lock fees
Having a rate-lock may reduce your mortgage costs, but the process isn't free of charge. Generally, rate locks include a fee starting an initial amount, which increases over time. In some cases, mortgage lenders will charge a fee for extended locks. Make sure to go over the options carefully to avoid any unpleasant surprises down the road.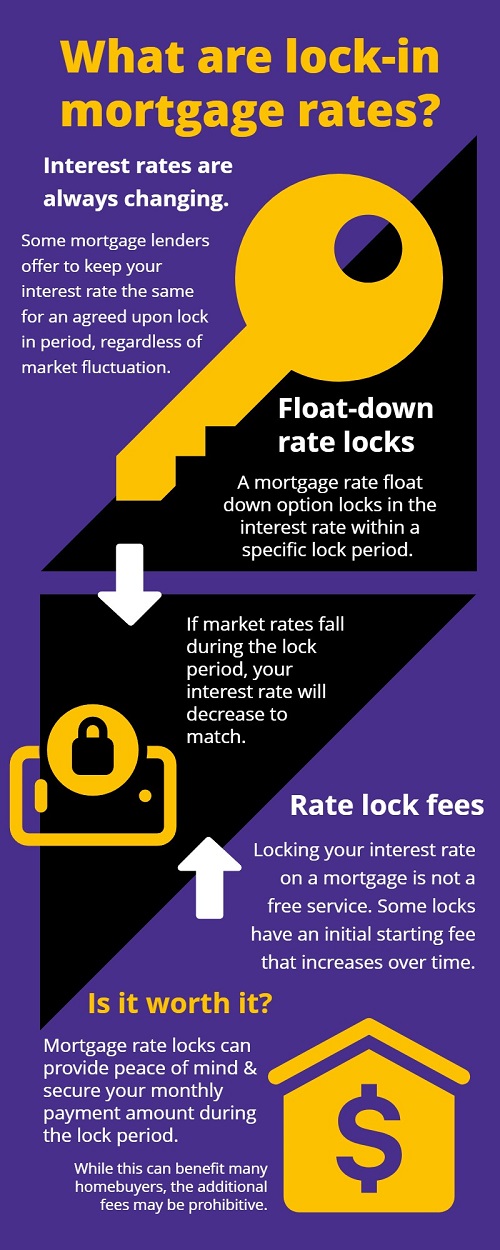 Should you accept a lock-in rate from your mortgage lender? Keep these factors in mind to make the best decision for your financial future.